Success for Ellis Jones in Legal 500 2024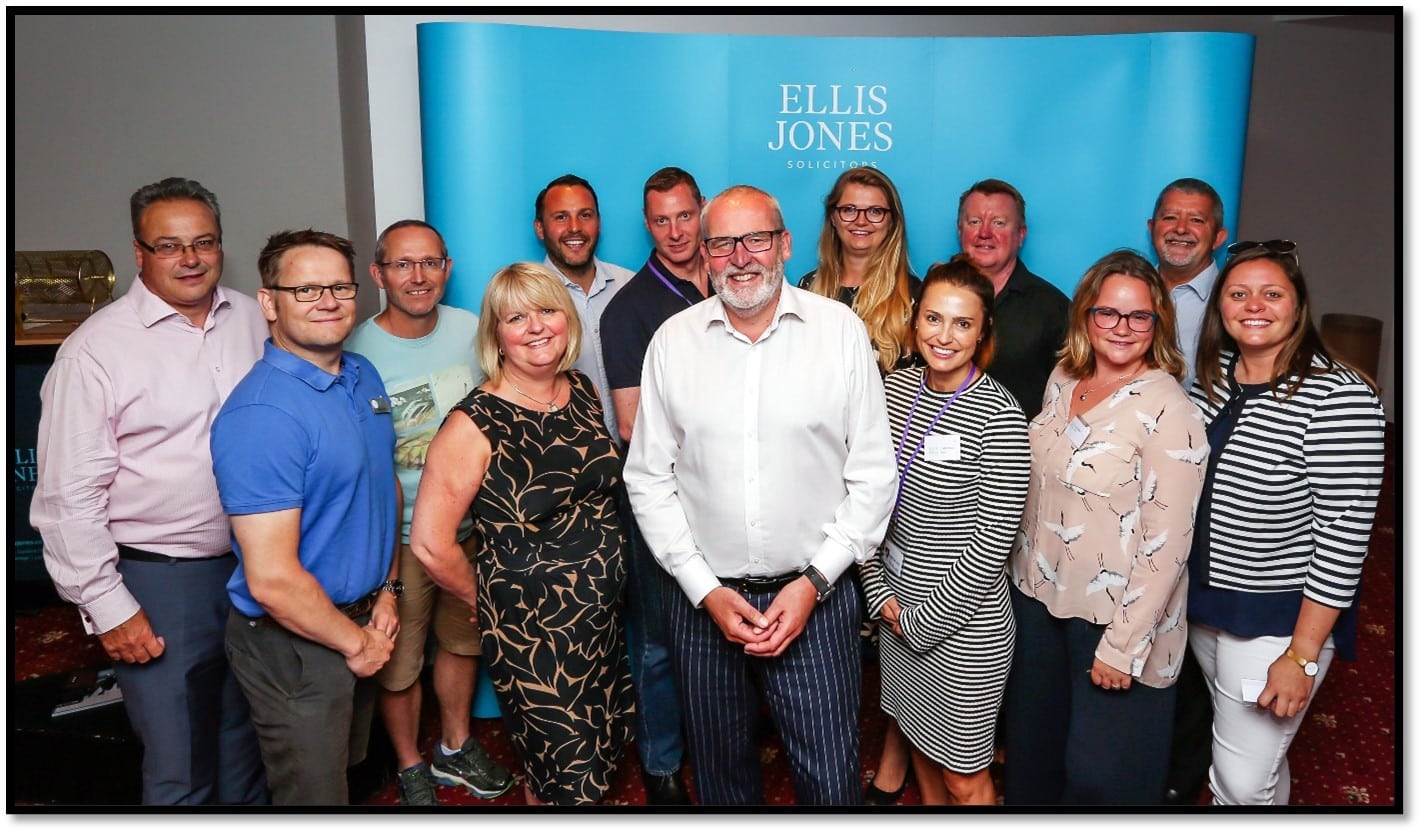 The Legal 500 2024 results have been released and we are extremely proud to announce that a number of our teams and individuals have once again been recognised for their outstanding quality of work and efforts. A huge congratulations to all departments and individuals who have been recognised in this year's results.
We delighted to say that the following teams from Ellis Jones have all been recognised for their excellence: Dispute Resolution, Banking & Finance Litigation, Family, Contentious Trusts & Probate, Wills, Trusts & Probate, Employment, Property Litigation and Business Services for the following;
Commercial Litigation
For the 4th consecutive year, Commercial Litigation has been ranked in Tier 1 and recognised as "one of the strongest litigation teams in Bournemouth, boasting a wealth of expertise and knowledge across all sub-specialities". Our Commercial Litigation service area is made up of our Banking & Finance and Dispute Resolution teams and has "a strong track record in contractual disputes, defamation claims and professional negligence proceedings".
Lauren Day has been recognised as a Leading Individual for the fifth year running and quoted to have an "encyclopedic knowledge of commercial litigation"; additionally, William Fox Bregman was highlighted to be "highly knowledgeable in banking and financial services litigation and is also client friendly and easy to work with" to the department. It was also mentioned that Ellis Jones has niche experience in bringing claims against betting companies and included Paul Kanolik as a Next Generation Partner and recognised for adopting "a firm and realistic approach to difficult gambling cases".
Victoria Riddleston, Conor Maher and Florence Newton have also been recognised as Key Lawyers.
Family
The Family team secured Tier 2 once again this year and praised as being the "go-to firm on the south coast and a big player in London" for offering a "full spectrum of family law issues, including pensions, foreign assets, pre-nuptial agreements, and international child abduction disputes".
"Ellis Jones are trailblazers in family law in the South West. The family team are all extremely adept in getting to the heart of the issues quickly and providing clients with excellent advice that ensures they are able to achieve a quick and effective resolution or alternatively a well prepared case for court."
Deborah Leask was recognised for her "fantastic ability to forensically dissect complex issues and only focus on what is relevant". Sean McNally was noted for his "wealth of experience" and "pragmatic advice" Katie Taft was ranked as a Next Generation Partner.
Employment
Our Employment team was listed in Tier 2 and the department was praised for its work assisting both employees and employers on matters across an array of sectors such as hospitality, healthcare and education.
Kate Brooks, Head of Department, and Rebecca Goudy (who was listed as a Key Lawyer) were both praised for being "extremely accessible in terms of keeping in touch and in contact, and dealt with everything which arose promptly, professionally and sensibly".
Contentious Trusts and Probate
Our Contentious Trusts and Probate team have been ranked in Tier 2 and regarded as "extremely knowledgeable and proficient in dealing with complex, contentious probate claims".
Victoria Riddleston was ranked as a Next Generation Partner and recognised to have "a real grasp of the complexities of contentious probate and Court of Protection matters" as well as being "pleasure to work with and does her utmost to achieve excellent results for her clients."
Wills, Trusts and Probate
Wills, Trusts and Probate has secured Tier 3 and the department was praised for their "thoughtful, incisive, friendly – but tough – advice." Partner and Head of Department, Carla Brown, was noted for her "extensive experience in advising high and ultra-high-net-worth individuals on estate and tax planning".
Andy Kirby and Chris Pemberton were also listed as Key Lawyers in the department.
"The consistency, professional confidence and competence of individuals of all levels from support administrators, juniors to partners is what impresses, retains me and increases the volume of work I instruct."
Business Services
Our Business Services team was ranked in Tier 3 in this year's results and was quoted to be "very personable, regardless of the nature of the type of work to be undertaken"
Neil Cook was regarded as "good to deal with, commercially minded and with sound advice" and his particular specialism in the acquisition and disposal of care homes for regional and national clients, in addition to his broad expertise in the financial services sector is also recognised.
Wayne Spolander was also noted as a Key Lawyer – "he is exceptional. Extremely proficient with his attention to detail, descriptions and translations of meanings and consequence of matters involved".
Property Litigation
Our Property Litigation team were placed in Tier 4 and recognised as "well-resourced" that sits within the firm's dispute resolution team. The team is active in matters ranging from business lease renewals and restrictive covenant disputes through to property insolvency litigation.
"The firm has excellent coverage for the property sector, including the complete process of purchase, development, conveyancing and management of property".
Florence Newton was recognised as "an exceptional and diligent solicitor" and Conor Maher is noted as a Key Lawyer.
We are a full service law firm with offices in Bournemouth, Canford Cliffs, Ringwood, Swanage, Wimborne and London. If you require any legal advice or wish to speak to someone regarding an enquiry, please visit our contact page, or alternatively visit our services page for more information.
How can we help?
When you submit this form an email will be sent to the relevant department who will contact you within 48 hours. If you require urgent advice please call 01202 525333.
Make an enquiry