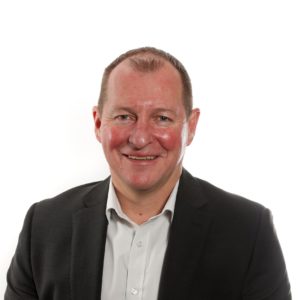 Wayne Spolander
Partner & Solicitor
Business Services
My Approach
I am passionate about delivering an excellent client service being accessible, responsive and finding effective solutions tailored to the client's needs.
Leading on corporate transactions, I will work closely with the other specialist teams within Ellis Jones to ensure clients receive quality legal advice in relation to the various different issues which arise during the transaction.
I have developed strong relationships with other professionals (such as accountants and tax advisers) who I work closely with to ensure clients are given best advice on the structure of the deal from the outset.
Areas of Expertise
I deal with non-contentious business related legal work covering companies, limited liability partnerships (LLP), partnerships (traditional) and sole traders. I have acted for a range of businesses from small owner managed to listed companies and high net worth individuals. My expertise includes:
Corporate transactions involving disposals and acquisitions of companies by shares and businesses by asset sales and purchases – range of deal values from modest to circa £35 million
Management buy-outs (MBO) including using Newco structure as acquirer of the target(s)
Company purchase of own shares (CPOS) / Share Buy Backs.
Company reorganisations
Corporate restructures
Shareholders agreements and related cross option agreements (re "keyman insurance")
Enterprise Management Incentive (EMI) Share Options, Scheme/Plan Rules and related documents
Company Articles of Association, Board Minutes, Shareholder Resolutions Business joint ventures between companies and/or individuals
Share issues and transfers
Limited Liability Partnerships Agreement and Partnership Agreement (traditional partnership)
Franchise agreements and related documents
Licence agreements
Loan agreements and related security documents
Independent advice on director Personal Guarantees
Supply of goods and services contracts ranging from complex high value LTC (long term contract) and across various sectors, including Information Technology (IT) and Aerospace
Website development agreements
IT support/maintenance service level agreements
App licence and terms of use
Standard terms and conditions of business – business to business, business to consumer – including website, in store, doorstep etc
Recent work includes
Shares sale acting for selling shareholders- circa £2m deal value
MBO acting for newco/management team – multi target companies – deal value circa £4m
Company restructure via formation holdco and two stage capital reduction process
EMI scheme and share options
Various shareholder agreements
Professional Associations & Qualifications
Solicitor (England & Wales), admitted 2001
Attorney (South Africa), admitted 1998 (non practising since relocation to England 1999)
Mentioned as a key lawyer in Legal 500 2022.