The first Ellis Jones 'Meet the Firm' Event at Bournemouth University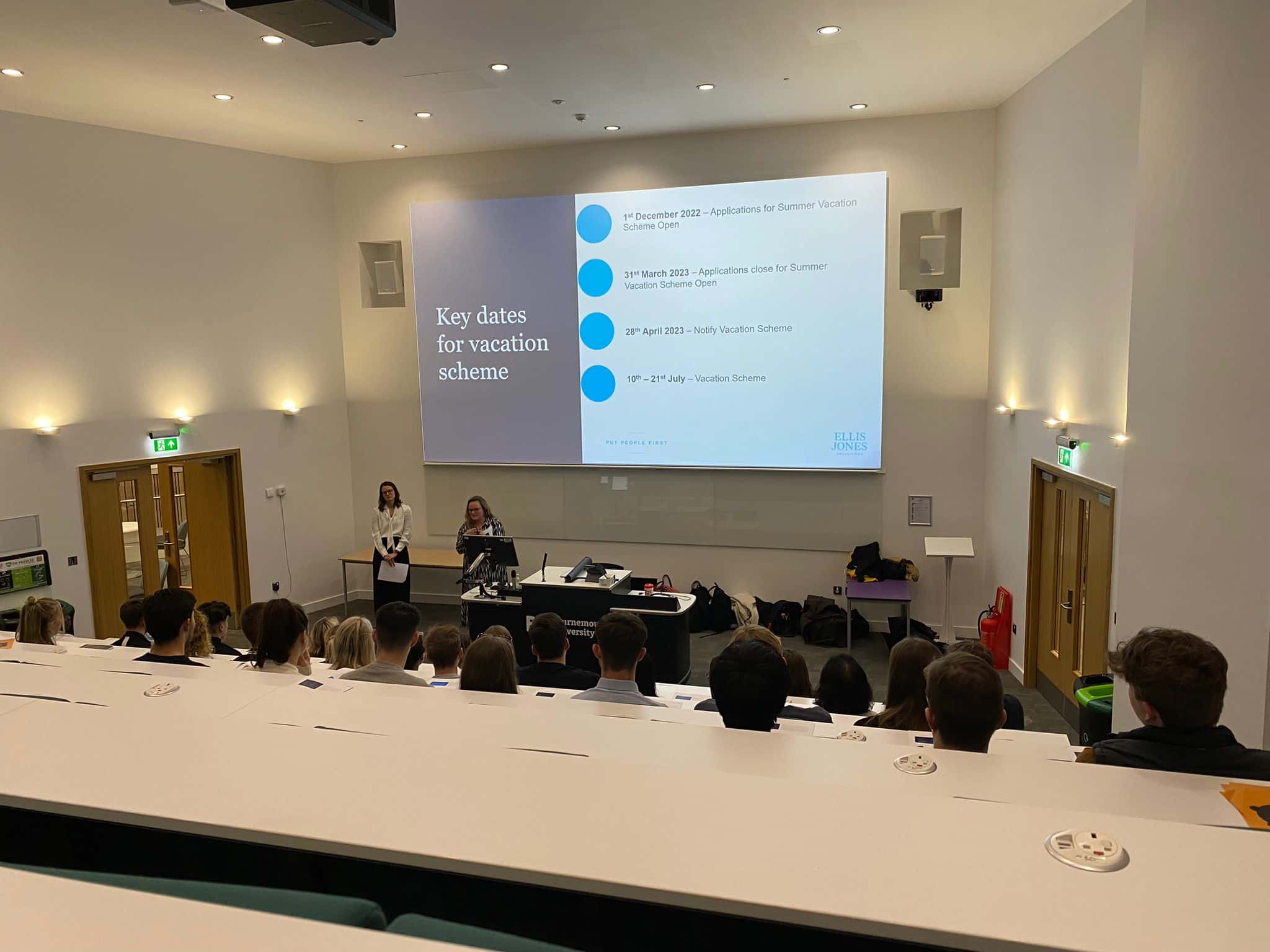 Last Wednesday marked our first 'Meet the firm' Event at Bournemouth University (BU). All attendees from the team introduced themselves, outlined our pathway to Ellis Jones and our route to qualification. Two of our Partners, Kate Brooks and Victoria Riddleston, hosted an insightful presentation on our culture, personality and opportunities. This was complemented with a drinks reception, which was a great opportunity for BU students to meet some of our Partners, Solicitors, Trainees and Legal Placements. The students loved the social aspect afterwards as they could ask us questions and appreciated that we are the first law firm to visit the campus to meet them in an informal setting.
As a BU student who just completed my legal placement year at Ellis Jones, I understand there is a significant difference between learning about law and applying it in practice. Therefore, it is vital for law students to gain practical experience in the workplace. I am elated to say that all of those who attended our event expressed their interest in the firm and will be applying for a placement year as I did.
Overall, it was a very successful evening attended by a favourable number of students who actively engaged with questions for our team. I know I speak on behalf of the firm when I say that we look forward to future events with BU!
How can we help?
When you submit this form an email will be sent to the relevant department who will contact you within 48 hours. If you require urgent advice please call 01202 525333.
Make an enquiry