Ellis Jones welcomes Veterans with Dogs
On Friday 24th February we welcomed volunteers, Andy and Carol, from the Veterans with Dogs charity, along with their lovely assistance dog, Belle, to one of our Lunch & Learn sessions at our Bournemouth office.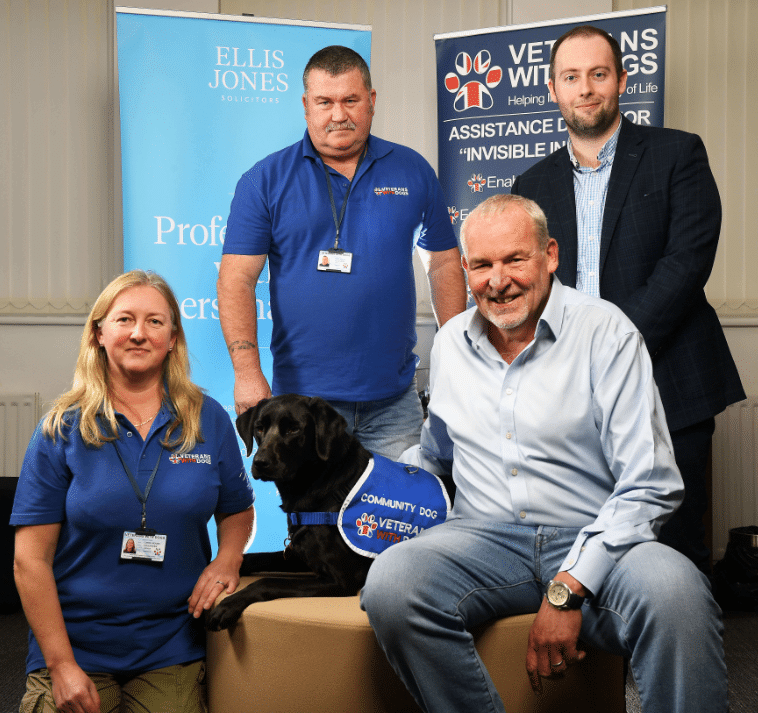 Andy and Carol told staff of their lifechanging work supporting current and former members of the British armed forces with mental health difficulties.
Their visit came after we managed to raise a brilliant £306 for the charity from a World Cup Sweepstake, ran by Sam Smith, Tomas Baker and Joseph Morris, and as part of the firm's ongoing commitment to the Armed Forces Covenant.
Nigel Smith, Managing Partner, said: "Belle was a big hit and put a smile on everyone's faces although there was also an important message behind their visit too.
We value the immense sacrifices our service personnel have made and take our commitment to the Armed Forces Covenant very seriously. We're grateful to Andy, Carol and Belle for joining us for another of our successful Lunch & Learn sessions."
Exeter-based Veterans with Dogs provides assistance dogs for individuals to help in their day to day lives as well as community dogs for group-based activities and public events.
Chief executive Craig MacLellan said:
"Our thanks go to Ellis Jones for the opportunity to visit and explain more about what we do, as well as for its wonderful support from the World Cup Sweepstake."
We were awarded the government's Bronze Defence Employer Recognition Scheme Award in 2022 to mark our commitment to the Armed Forces Covenant last year and, led by Associate Solicitor, Conor Maher, we are now working towards the silver award.
Ellis Jones has pledged to support the Armed Forces Covenant and we demonstrate this commitment in various ways including, welcoming applications from veterans, guaranteeing interviews to suitable candidates, supporting Armed Forces charities and events, provide commercial support to the Armed Forces community by way of discounts, and many more.
To find out more about our commitment to the Armed Forces Covenant please click here.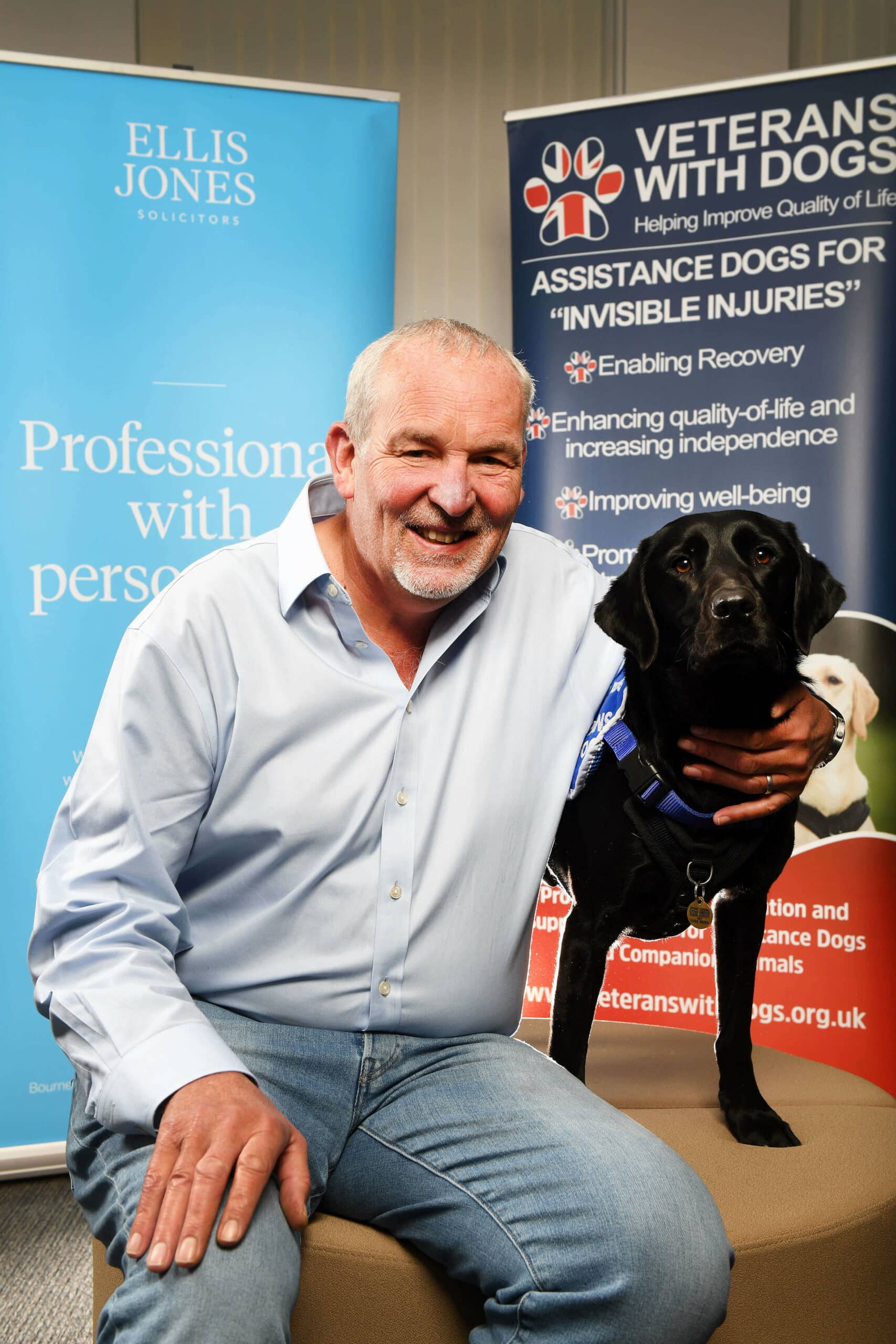 How can we help?
When you submit this form an email will be sent to the relevant department who will contact you within 48 hours. If you require urgent advice please call 01202 525333.
Make an enquiry