Cleaning Up the Coast for Carnival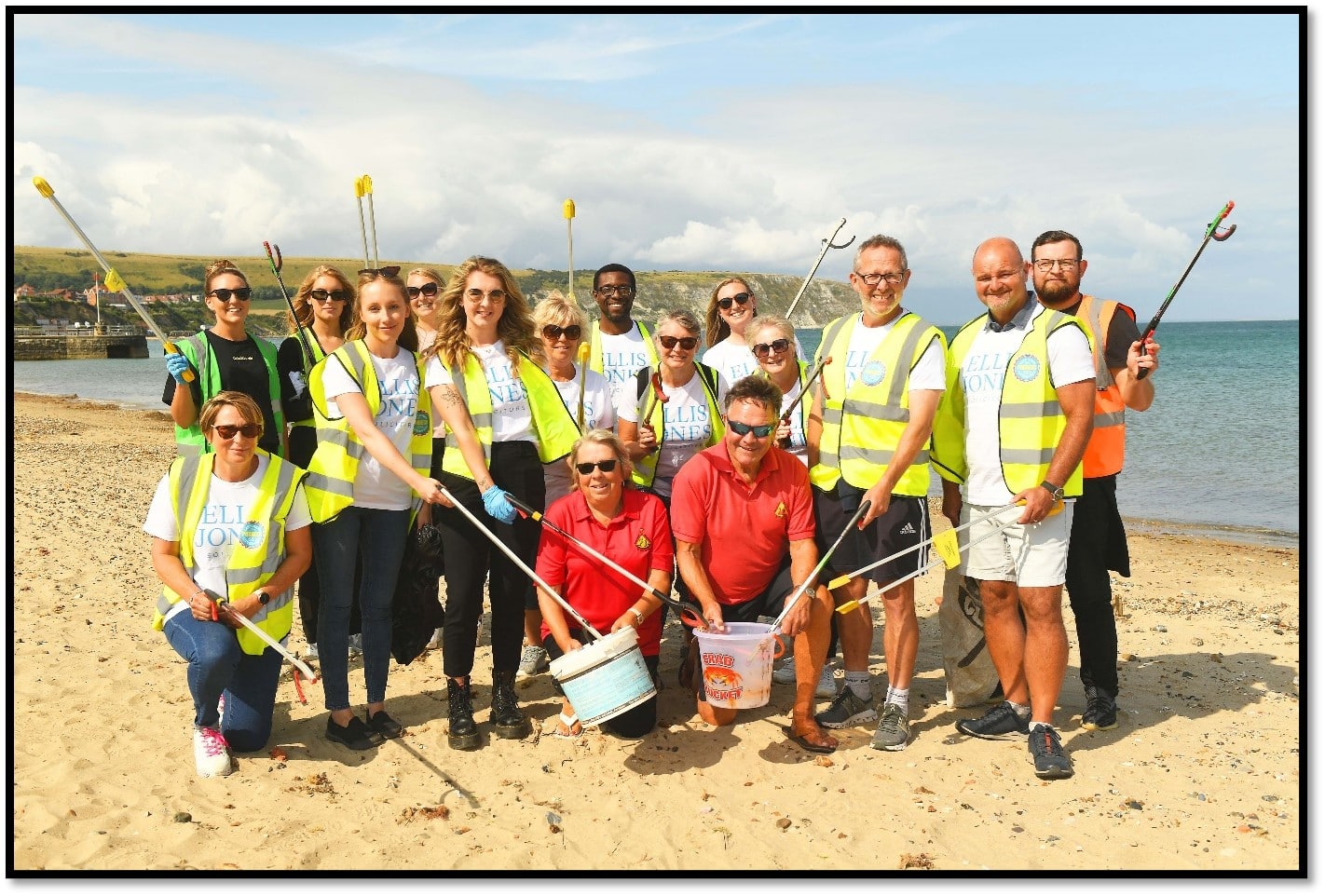 On Thursday 13th July, we organised a beach clean along the Swanage coastline ahead of this year's Swanage Carnival which is set to take place from Saturday 29th July to Saturday 5th August. The carnival theme this year is 'Under the Sea', so we thought this would be a perfect opportunity to throw our support behind a sweep of the shoreline. We teamed up with volunteers from Swanage Carnival committee and Swanage Beach Buddies, who aim for a litter free Purbeck.
Craig Wells, who is a Partner and based in our Swanage office, said:
"We have a very community-minded and environmentally conscious team here at Ellis Jones, and we wanted to do more than just provide financial sponsorship for the carnival. A beach clean was the perfect way to show our support and tie in with the carnival's Under the Sea theme to mark 2023 being designated as 'year of the coast'".
Swanage Carnival will include eight days of fun-filled events and entertainment for local people and visitors, including a procession, aerial displays, stalls, competitions, entertainment, food and drink, games and firework displays.
Carnival Secretary Kevin Langdon said:
"Our thanks go to Ellis Jones for its continued support and the fantastic effort of its team for the beach clean. They've helped keep the beach in a pristine condition as we look forward to what we will hope will be another bumper carnival with tens of thousands raised for charity."
We are committed to looking after our local area across the south coast earlier this year its team joined in a beach clean alongside Dorset Wildlife Trust at Kimmeridge Bay in Purbeck. To find out more about our last beach clean, you can read our article here.
How can we help?
When you submit this form an email will be sent to the relevant department who will contact you within 48 hours. If you require urgent advice please call 01202 525333.
Make an enquiry