E-commerce & Online Business
E-commerce and online retail business have to comply with numerous online and electronic commerce  laws. That's why it's important to gain commercial advice from experienced e-commerce solicitors. Our commercial lawyers can talk you through the legal requirements of selling online to both consumers and other businesses. We can also give your current website a legal health check and advise on your current website wording and documents.
The regulations affecting websites, e-commerce and data protection are constantly changing in an attempt to keep up to date with technological developments. Any online or mobile app business must ensure that the customer purchase process and the legal documentation is enforceable and up to date.
Our commercial solicitors can assist with drafting an advising on:
Website terms of use
Data protection, cookies and privacy policies
Consumer rights (e.g. cancellation, descriptions, returns etc.)
Terms and conditions for the sale of goods or supply of services
Intellectual property rights (e.g. copyright, licensing and trademarks)
Our specialist commercial solicitors can also advise on, prepare and negotiate standard terms of business and complex bespoke commercial agreements to protect your business and minimise risk if you operate offline.
Our business solicitors offer a free, no obligation meeting to discuss your business and legal requirements further. For more information or to set up a meeting, please contact us.
Related blogs:
FAQs
What information should I display on my website?
Your legal entity name, contact details, company registration number and VAT registration number (if applicable) should be displayed amongst other things. We can get to know your business and let you know if there are any specific requirements for your sector.
What legal documentation should be available online?
Ideally, all websites should have terms and conditions of trade, privacy policy and website terms of use. We can also advise if any other specific documents for your business should be displayed and recommend certain web pages from a commercial perspective.
My business deals with both individuals and other businesses – can you help?
Of course. We can advise on the legal requirements of dealing with both consumers and businesses and the different obligations and recommendations for each. The laws of selling online are particularly complex when dealing with consumers but we are here to assist to make sure that you are complaint with consumer and online/distance selling laws.
Neil Cook
Partner, Solicitor & Head of Business Services
Contact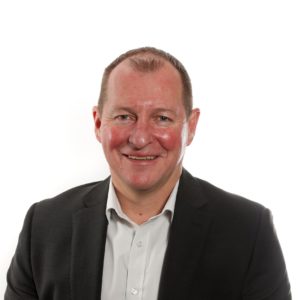 Wayne Spolander
Partner & Solicitor
Contact
Here to help
Our specialist teams can provide full service legal advice and assistance, providing practical and cost-effective solutions.