How to write a successful training contract application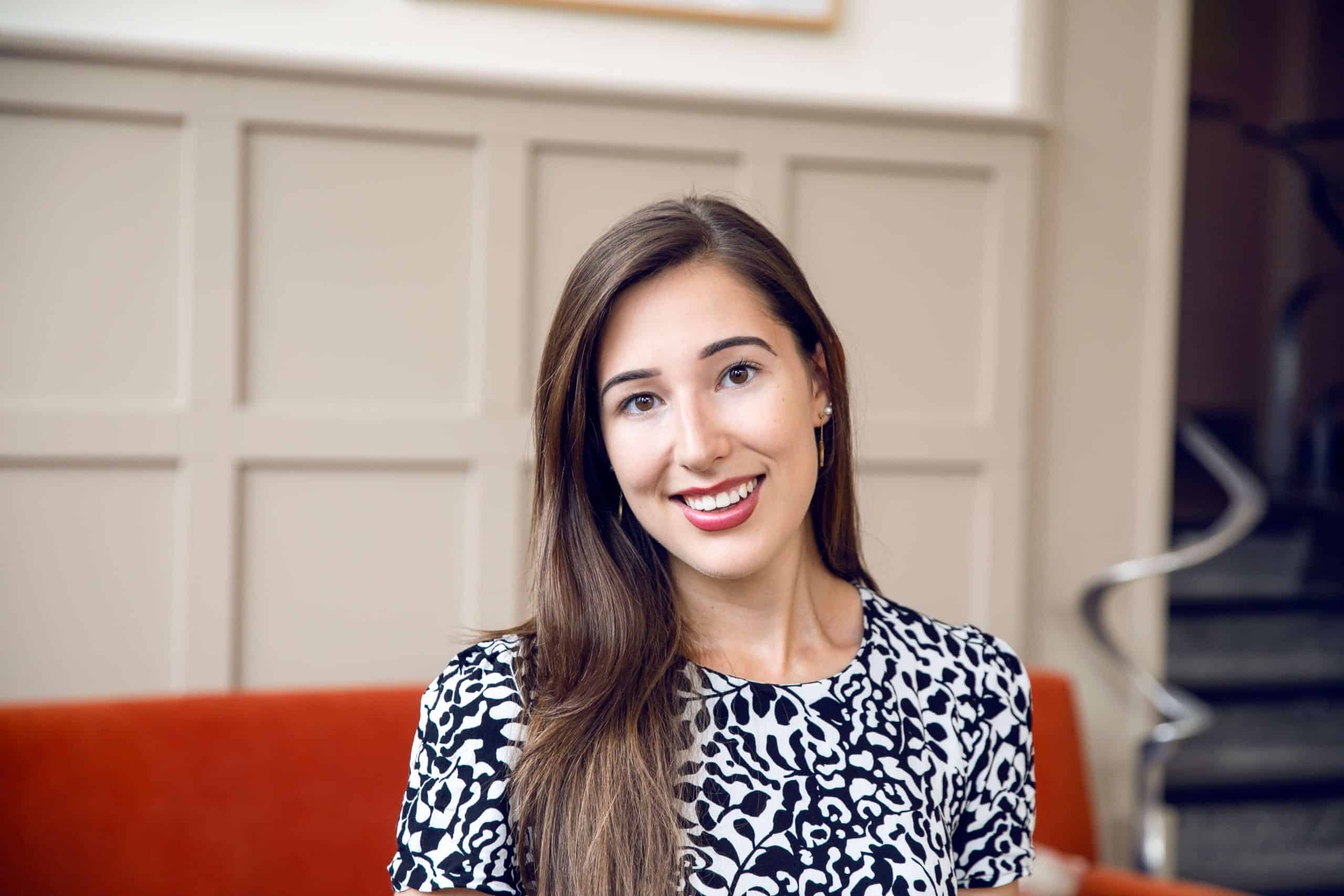 Writing a training contract application can seem like a daunting prospect, whether it's the first application you've ever made, or one of many. We have a tendency to overthink job applications, or feel uncomfortable writing about how brilliant you are, but a good training contract application for Ellis Jones should come naturally.
We are interested in getting to know the person behind the paper and want to see your personality shine through.
I am a trainee solicitor at Ellis Jones Solicitors, currently in my third seat of four. I can clearly remember how demoralising and exhausting preparing applications for training contracts, vacation schemes and legal work experience felt. Overall, the best advice I received was to make it clear, why that firm in particular?
What is it about the firm you're applying for that stands out to you?
Whilst the below is not exhaustive, I have summarised below some of the most helpful strategies I used when applying for training contracts and what ultimately secured me an interview with Ellis Jones.
What area/s of law interest you?
It's important to research the many different areas of law and to try formulate an idea of what interests you. You may not know what area you want to qualify into and that's normal, but you will reach a broad idea of whether for example, you want to be a prosecutor, or defence lawyer, whether you want to do criminal or family law, or perhaps maritime and shipping interests you more.
Some law firms are full service whilst others are more niche. Apply for firms where, if you secure a training contract, you will likely spend time in a cross section of service areas that interest you.
Here at Ellis Jones, we are proud to offer legal services across a multitude of areas both broad and niche including Dispute Resolution, Employment, Corporate and Commercial, Banking and Finance Litigation, Equine, Sports Law, Criminal, Personal Injury, LGBT+, Regulatory, Insolvency, Family and Wills, Trusts and Probate amongst others.
What is unique about the firm you are applying for?
What is that firm's unique selling point (USP)? You might admire a firm's corporate social responsibility (CSR) efforts, or their achievements in diversity and inclusion. Perhaps you are drawn to a firm's unique client approach. Highlight this in your application.
Amongst our many other achievements and endeavours, at Ellis Jones we actively engage with many of the charities we sponsor including Dorset Wildlife Trust. Read about our recent beach cleaning day with the Dorset Wildlife Trust here.
We are also proud of our ethos: Put People First.
Read the criteria for applications
It is of utmost importance to carefully read and make sure you understand what the firm has asked you to include in your application. Here at Ellis Jones, a training contract application consists of sending us your CV and a covering letter, but we also ask you to specifically include something extra.
Have a look at our training contract applications page here and identify what this is!
It may seem simple, but many people forget to include specifically requested information in their applications. By correctly including this, you are showing key skills that you will need to be a successful lawyer, including the ability to critically analyse a document.
Can you see yourself working here and why?
You will find yourself researching a firm through their website, social media and reputable publications such as Legal 500 and Chambers and Partners. During this process, you might naturally get a feel for whether you can imagine yourself working for that firm.
Where is the firm based? What are the firm's connections? What does that firm stand for?
Have you attended any events hosted by that firm that you particularly enjoyed and why?
By considering the above in the round, you should get an idea of whether you are excited to apply for that firm and let this shine through in your application. We want to know about you and why you think you would be a great fit for the firm.
Proofread, proofread, proofread
Proofread everything. The legal industry is particularly competitive and it would be frustrating and disappointing to have your application rejected for a silly mistake such as a typo or forgetting to update your CV before applying. Have a look at some of the most commonly misspelled words here.
Use your covering letter wisely.
Your CV already tells us about your grades and work experience so it is not necessarily a good use of space to reiterate this in your covering letter, unless you have a particular reason to do so.
Avoid unnecessary waffle.
Read your application out loud if that helps. Have you repeated the same point? If a sentence is not conveying a message or particular point, cut it out.
If you find yourself faced with writer's block, take a break. Go for a walk in the sunshine. Return to your application with fresh eyes.
We hope to hear from you with your training contract applications and look forward to welcoming many of you to Ellis Jones.
Good luck!
If you think that you would fit into our culture, please give us at least one example of how in a covering letter attaching your CV. Please send your CV/Covering letter to recruitment@ellisjones.co.uk.
How can we help?
When you submit this form an email will be sent to the relevant department who will contact you within 48 hours. If you require urgent advice please call 01202 525333.
Make an enquiry