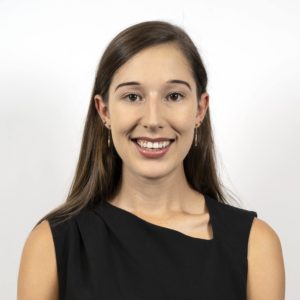 Dayna Rodrigues
Trainee Solicitor
Banking & Finance Litigation
My Approach
As a trainee solicitor in my first seat, my primary role is to assist William Fox Bregman, Partner and Head of Banking and Finance Litigation. I consistently forge long term, trusting relationships with my clients as I appreciate that the individual is at the heart of what we do. I recognize the importance of keeping clients up to date and do my utmost to provide clarity and therefore minimize unnecessary stress.
My Route to Ellis Jones
I studied Political Science with Philosophy at the University of Birmingham before commencing my legal studies with the University of Law. I successfully completed the Graduate Diploma of Law and the LPC with MSc in Law, Business and Management. During this time I elected to study Law of Organisations, Employment, Commercial and Intellectual Property Law respectively as areas which I found particularly interesting.
During my university years I volunteered with the Citizens Advice Bureau and took part in pro bono work also. This type of work solidified my ambitions to become a solicitor and contributed to my determination to join a firm with a person-centric focus which led me to Ellis Jones.
Prior to commencing my training contract with Ellis Jones I worked as a case support paralegal for 6 months in regulatory law with a focus on healthcare. I am currently in my first seat at Ellis Jones in the Banking and Finance Litigation department in the Charminster office. I hope to qualify as a solicitor in 2023.
Professional Associations & Qualifications
University of Birmingham – BA Hons Political Science with Philosophy – 2:1
University of Law (Guildford) – Graduate Diploma of Law – Commendation
University of Law (Guildford) – LPC with MSc in Law, Business and Management – Distinction