Ellis Jones Bakes Up a Storm to Support Jeans for Genes Charity
Last month Jacob Hanney and Tom Eyles had the opportunity to raise money and awareness for the amazing Jeans for Genes charity.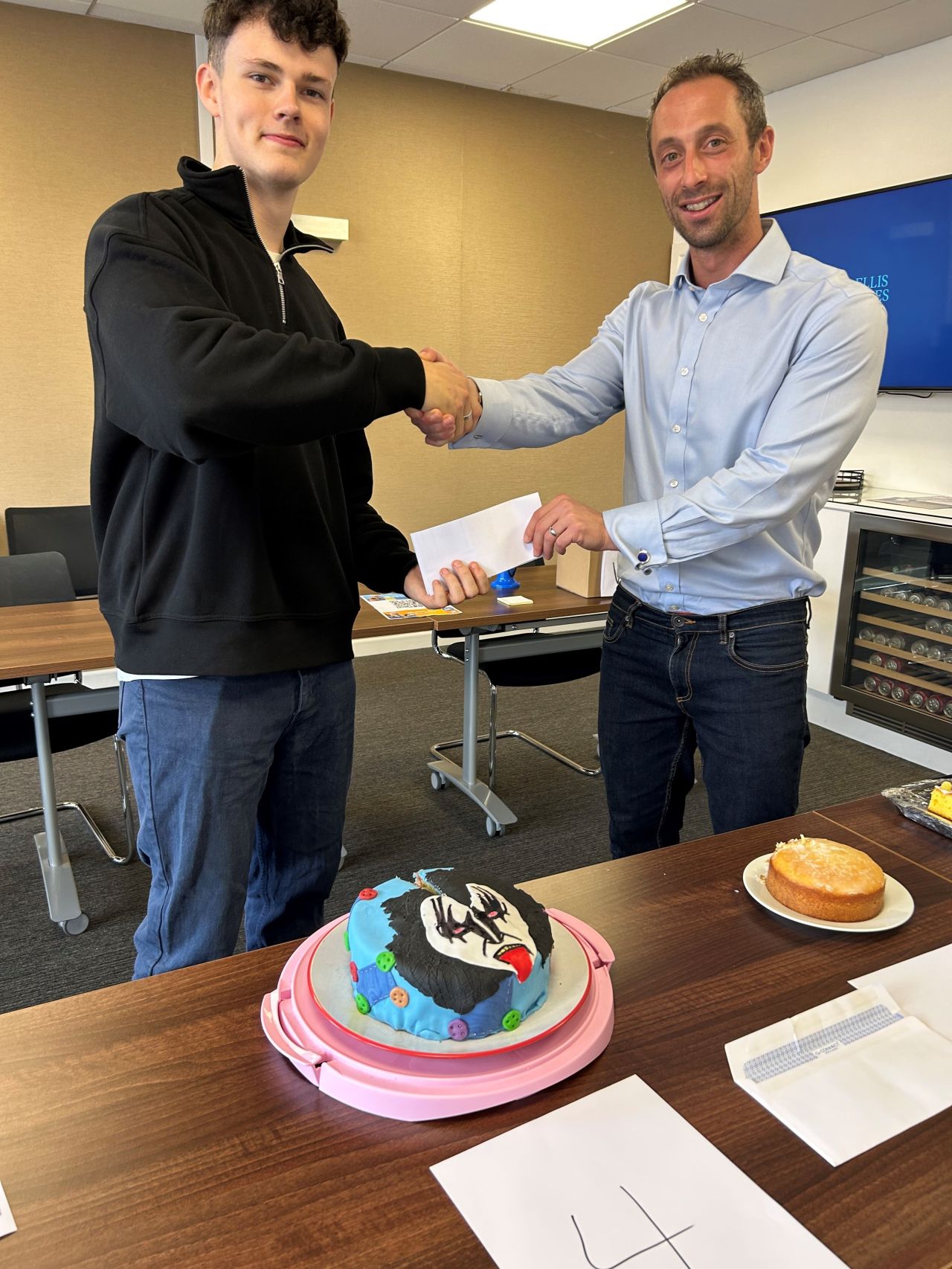 Jeans for Genes is a UK-based charity that raises funds to support children and families affected by genetic disorders. The charity primarily focuses on providing grants to organisations and projects that offer care, support, and research for those with genetic conditions. They also raise awareness about genetic disorders and the importance of genetic research. Fundraising efforts often involve encouraging people to wear jeans and donate to the cause on a designated day each year.
On the 18th of September, we participated in an office-wide fundraising initiative by wearing denim attire and contributing a monetary donation of one pound each. To further engage our colleagues, Jacob & Tom hosted a bake-off event. This bake-off encouraged participants to craft cakes that embodied the spirit and message of Jeans for Genes.
The response to the bake-off was overwhelmingly positive, resulting in a diverse array of creatively designed cakes. Paul Kanolik distinguished himself by securing the title of "Best Design," while Deborah Leask's culinary creation earned her the accolade of "Best Tasting".
Subsequently, the delectable cakes crafted during the bake-off were made available for purchase, further bolstering our fundraising efforts. When combined with the contributions from the denim-wearing participants, our collective endeavours successfully generated a commendable total of £130 in support of the Jeans for Genes charitable cause.
How can we help?
When you submit this form an email will be sent to the relevant department who will contact you within 48 hours. If you require urgent advice please call 01202 525333.
Make an enquiry