The Sunday Scaries – Managing work-related stress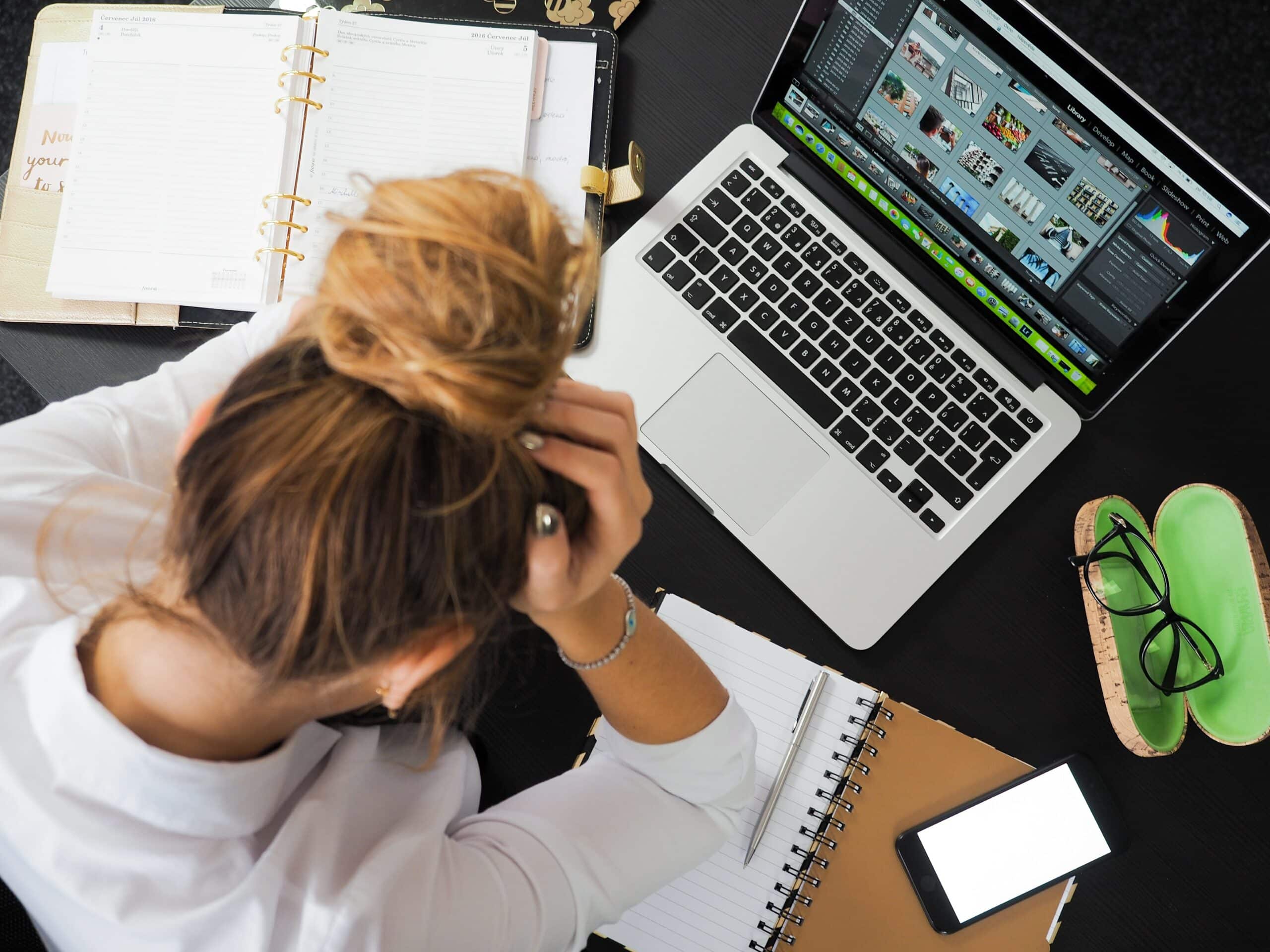 The Office for Health Improvement and Disparities (OHID) is urging the British public to 'be kind to your mind', following research which revealed that approximately 7 in 10 people in Britain experience work related stress or anxiety on a Sunday, more commonly known as the, "Sunday Scaries". The research suggests that the Sunday Scaries impacts those between the ages of 18 to 24 most, with 74% of this demographic suffering.
Signs to look out for
Symptoms of the Sunday Scaries don't just stop at feelings of dread or anxiety. You may find yourself experiencing an upset stomach, headaches, insomnia and increased sweating to name just a few, related to thoughts of returning to work the next day.
The ramifications on your business are wide reaching as a result. A tired, de-motivated and unhappy workforce could impact productivity, staff retention and absence.  The Health and Safety Executive (HSE) highlight that other indicators of stress in a team include arguments and a higher volume of complaints. It's important to also be cognisant of changes in individual employees which may indicate signs of stress including arriving for work late, increased emotional reactions, being withdrawn and loss of motivation.
In severe cases, work related stress can lead to depression. BUPA reports that approximately 18 million working days are lost annually as a result of stress, anxiety and depression related absence, meaning that more than half of the working year is impacted by poor mental health.
Action that can be taken
Signpost: signposting mental health support services around the workplace, such as Samaritans and Mind, is a great way to passively support your staff.
Be creative: consider creative ways to lift your staff's spirits. How about bringing a masseuse or support animals into the office one lunch time where appropriate.
Health and wellbeing policy: check whether you have a health and wellbeing policy at work. Does this need updating? Is it inclusive? The employment team at  Ellis Jones are always happy to offer free health checks of your workplace policies.
Workplace support: Highlight the mental health resources available to staff and ensure they understand who they can turn to for support be this a line manager, mental health champion or HR personnel.
Risk Assessment
Employers are legally obligated to conduct risk assessments with a view to actively protecting their staff from workplace stress. If your workforce consists of 5 or more staff members your risk assessment must be recorded in writing. Record the main risks and how you plan to address these. HSE provides helpful management standards, templates and case studies to help you consider how you might approach a risk assessment.
Occupational Health
Many employers also have occupational health services. In cases where an employee's mental health is negatively impacting their work, or could do so, occupational health assessments can assist employers to better understand how to aid an employee's recovery, return to work and actively prevent an employee's work related ill-health and absence. ACAS offers a summary breakdown of using occupational health services at work.
If you have concerns about employee absence or health, or think your workplace policies may be out of date, contact our Employment Law Advice team on 01202 525333 or by email at employment@ellisjones.co.uk., and we'd be happy to help.
How can we help?
When you submit this form an email will be sent to the relevant department who will contact you within 48 hours. If you require urgent advice please call 01202 525333.
Make an enquiry