Ellis Jones Fitness with BASE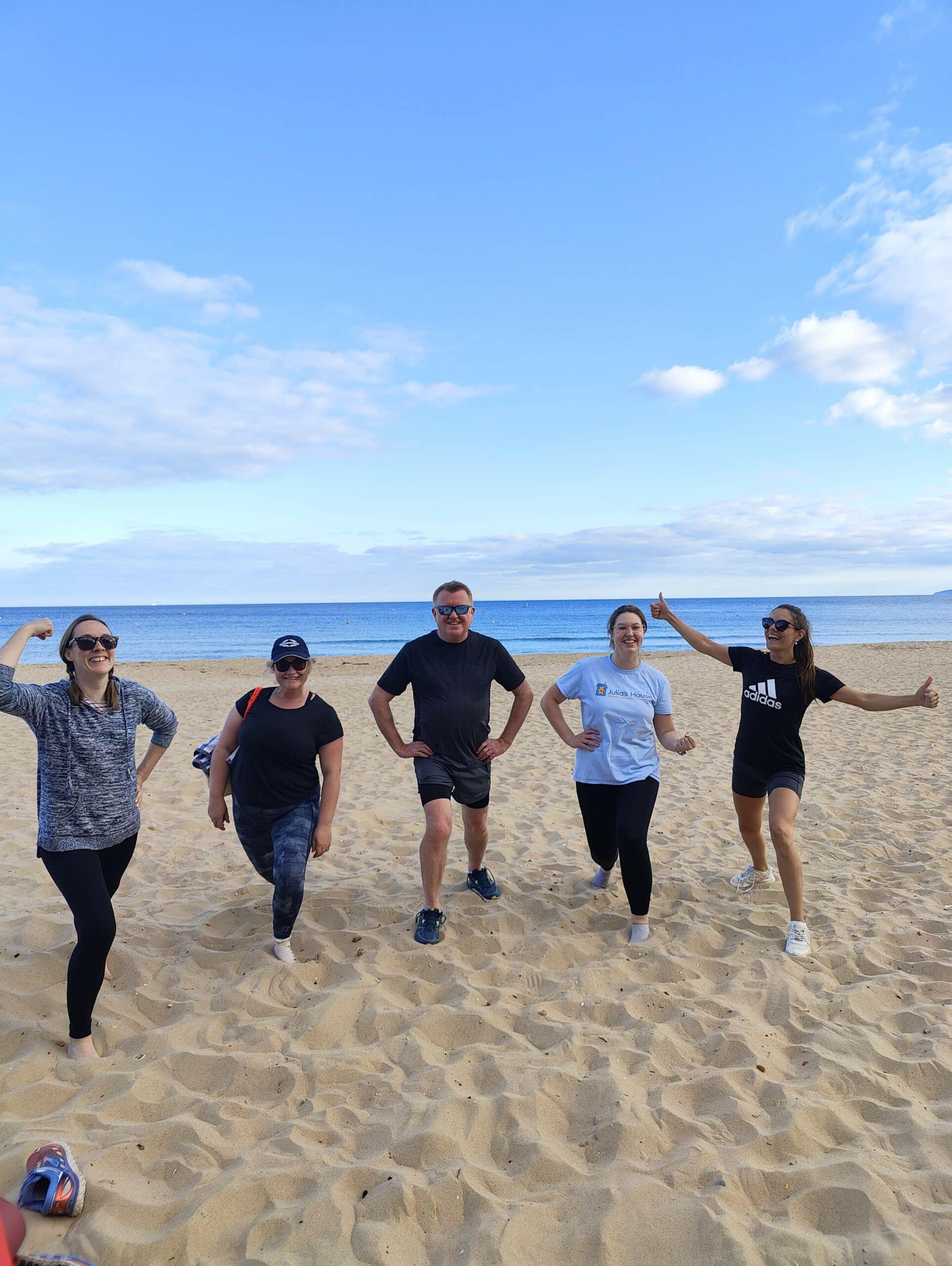 From less stress, to improved sleep, to a boost in confidence, exercise is as great for your brain as it is for your body and that is why we are encouraging our staff to get involved with our fitness sessions with instructor, Amy Bowley, BASE, that take place every Monday evening. We have been running these sessions for the past 2 years with the initial aim to keep staff connected during the pandemic.
Starting on Zoom in 2020, Amy has been amazing at keeping our staff motivated and energised with a variety of sessions, ranging from bootcamp classes to barre/pilates. Now that summer has officially begun, we are holding our fitness sessions at the beach – what better way to start the week!
BASE is run by Amy and her sister, Emma, and their goal is to help people feel empowered within their body and mind, no matter the personal restrictions or where a person is in their fitness journey. In all of our sessions, Amy has made them accessible to everyone, provided support and guidance and cheered everyone on with her amazing energy. Amy is fantastic coach and we have had the best feedback from our staff who have attended – we are looking forward to continuing our EJ fitness journey with BASE.
How can we help?
When you submit this form an email will be sent to the relevant department who will contact you within 48 hours. If you require urgent advice please call 01202 525333.
Make an enquiry