Stories from our Ellis Jones Wish Winners!
Elaine Willmott and Tanya Fleetham win the Ellis Jones wish!
Elaine Willmott, a member of our Wills, Trusts and Probate team, and Tanya Fleetham, a member of our Commercial Property team, won the Ellis Jones Wish at our Christmas Party back in 2022.
The Ellis Jones Wish is a fantastic opportunity we provide our staff that could win them up to £250 towards an unforgettable experience of their choice. Every quarter staff have the chance to submit their wish in a raffle, which could include a spa break, a trip to the West End or driving a sports car.
Both Elaine and Tanya got the chance to book their experiences a few months ago and below is their account of their experiences.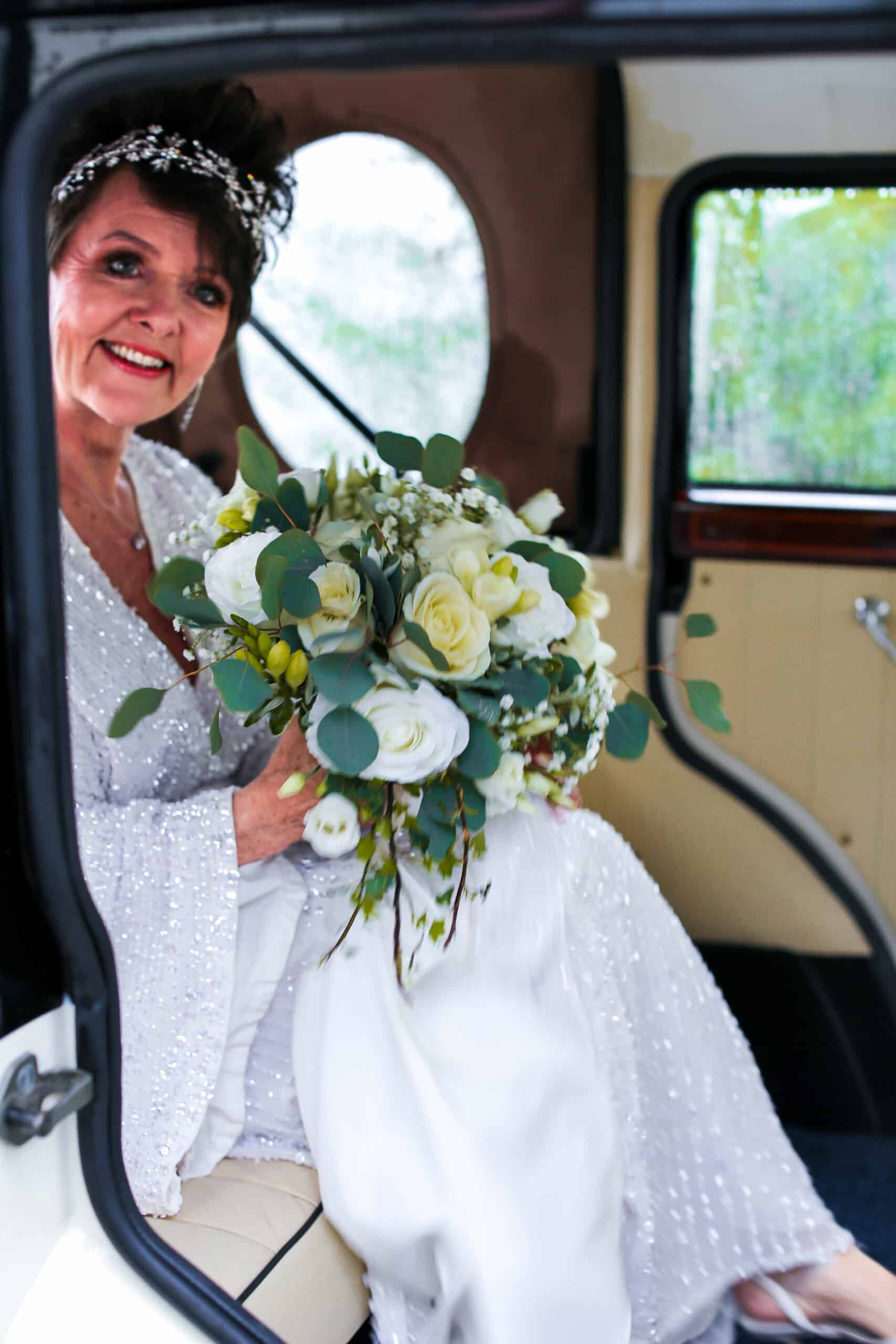 I got married on 6th May 2023 at the Gateway, Ringwood, to my now husband Paul Willmott.
I decided to use the wish to book our dream car for our wedding day – a Heritage Badsworth.
The car arrived promptly at 10am and I was escorted by my two youngest sons to give me away. The driver was amazing, he had on hand tissues, mints, and water of which I needed them all. The day was emotional, but we had great fun, tiring too.
After the ceremony we drove off to the St Leonards Hotel for our Wedding Breakfast.
I am so grateful to Ellis Jones for the chance to use my Wish experience as part of our big day, thank you.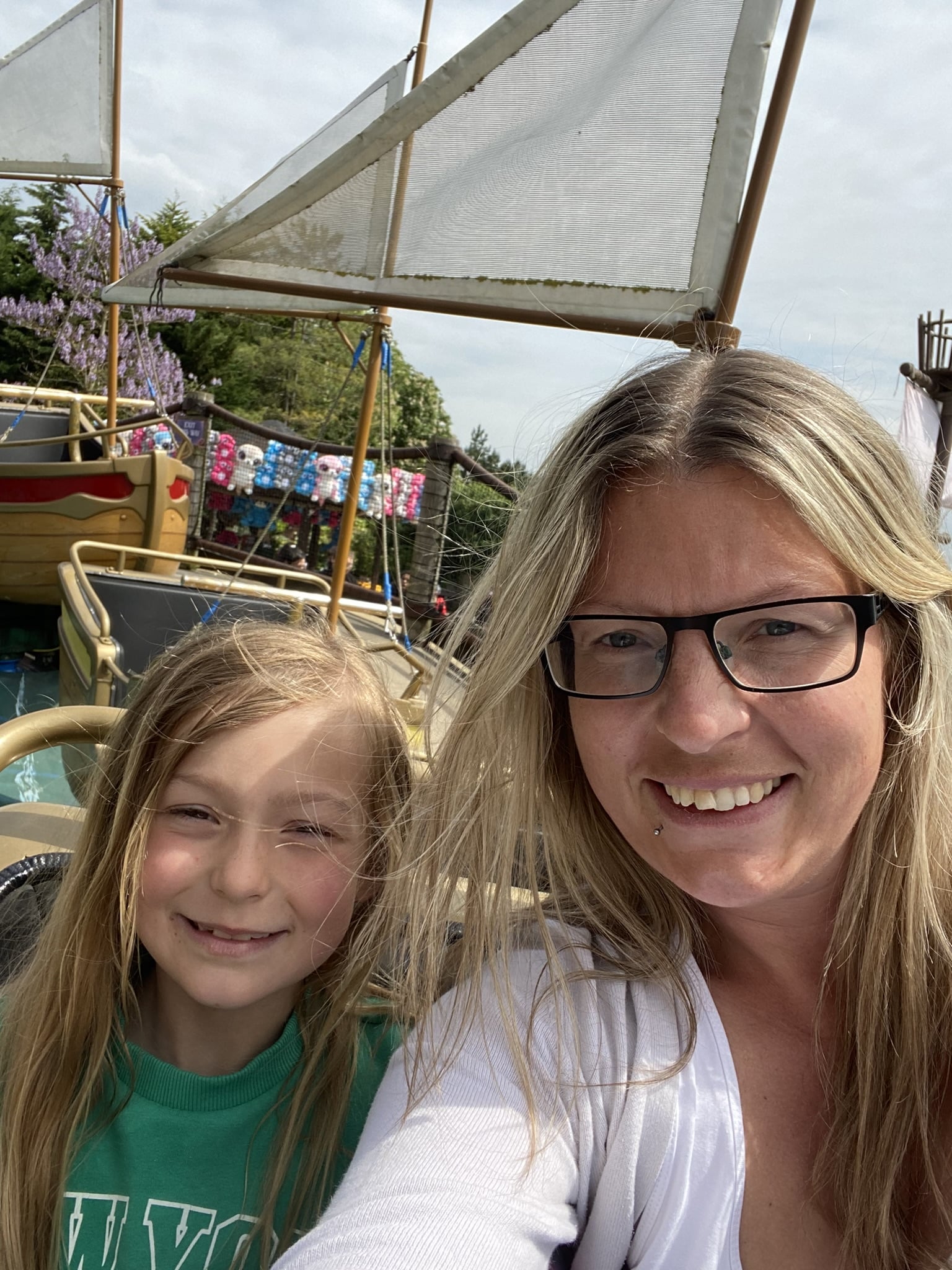 Our journey started at 5:30am as we wanted to avoid the morning traffic, especially as I have never driven to London before.
On our arrival at Chessington World of Adventures we made our way to the Hotel, our check in time wasn't until 3:00pm so we went straight to the Theme Park.
Macie was absolutely mesmerised upon walking into the park, she has never seen so many rides, she was like a kid in a candy shop! Macie wanted to go straight on the water rides, so off we went exploring the park in hunt for them. After getting lost and going the wrong way we finally made it to "Tiger Rock" and a very large log water ride.
Later in the day I finally convinced Macie to go on the Vampire Ride which we saw when we first walked into the park, but at that time she was not ready to go on it. Once we were on the ride Macie was excited and nervous, once the ride started, it was fast, but Macie loved it. She wanted to go on it over and over again and as we did her confidence grew and she didn't even hold on, as you can imagine this scared me more.
We had an absolutely fabulous day and Macie had a smile on her face all day, but it wasn't over, once the park had closed we headed back to the Hotel where we proceeded to check in and head to our room.
The room as very spacious and Macie loved the bunk beds.
We headed down to the restaurant to have some dinner, and we had incredible views of the animals on the Zoo side of the park. You could not ask for a more beautiful scene.
After dinner we headed to the kid's entertainment where Macie enjoyed joining in with the games and I enjoyed a well-earned glass of Vino.
Saturday morning, we woke up and headed back down to the restaurant where we had a buffet style breakfast which we fully indulged in. It was endless. After breakfast we headed back to the park to where we spent a few hours back on the rides. Afterwards, we headed to the Zoo. It was lovely to see the baby gorilla. It was another fantastic day and either me or Macie didn't want to go home but unfortunately all good things must come to an end.
I am very thankful for the wonderful experience. It was lovely to take some time with Macie.
Next Ellis Jones Wish:
The next Ellis Jones Wish will be drawn at our Ellis Jones Family Fun Day on Sunday 3rd September.
How can we help?
When you submit this form an email will be sent to the relevant department who will contact you within 48 hours. If you require urgent advice please call 01202 525333.
Make an enquiry