Ellis Jones Sponsors Army Cadet 'Boleh' Sailing Expedition
Ellis Jones Solicitors LLP is thrilled to announce our second year of sponsorship of the extraordinary Army Cadets Sailing Expedition upon the historic Singaporean Junk Yacht 'Boleh'.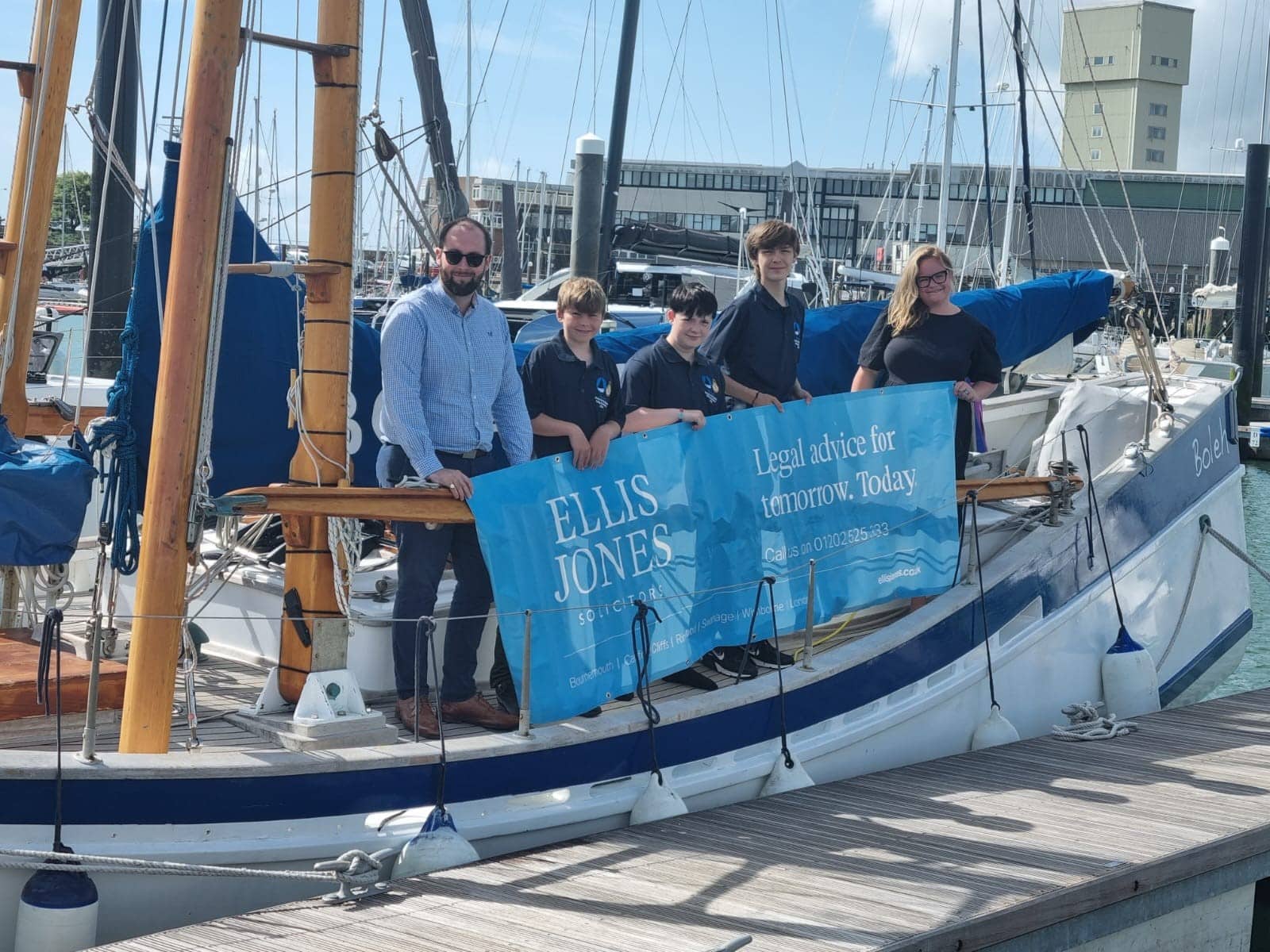 For the second year in a row, Ellis Jones has supported the expedition by sponsoring the kit/equipment for the Cadets on the expedition. The 2-week voyage will see 3 cadets per week sailing on the truly unique vessel, alongside 1 Cadet Force Adult Volunteer per week, and 2 crew members from the phenomenal charity The Boleh Trust.
The Cadets and Adults went aboard on Sunday 09 July 2023, and were joined on the Monday morning by Ellis Jones staff, namely Kate Brooks (HR Partner and Head of Employment) and Conor Maher (Associate Solicitor, Dispute Resolution) who were given the opportunity to tour the Yacht and meet the cadets and crew.
In an article for the Army Cadets website, Staff Sergeant Instructor Andy Pritchard said:
"I'm not sure what the cadets were expecting, but none of them have had the opportunity to sail before. […] Part of the week is obviously to get them sailing, but also give them life skill opportunities and build resilience in themselves."
Kate Brooks, herself an avid sailor, said "Ellis Jones' support is a testament to the firm's commitment to supporting the Armed Forces Community. The expedition is truly a remarkable venture that embodies the spirit of exploration and determination"
Conor Maher, who in his role as a Cadet Force Adult Volunteer with the Army Cadet Force took part in this very expedition in 2021, said "The opportunity to sail on Boleh is a once-in-a-lifetime chance for many cadets, and gives them practical and useful experiences which they can take with them into later life.
"It was fantastic to be back aboard Boleh, and to see the excitement amongst the cadets for their first major sailing expedition – none of whom had even been aboard a yacht before, let alone a 70-year old wooden junk yacht!"
How can we help?
When you submit this form an email will be sent to the relevant department who will contact you within 48 hours. If you require urgent advice please call 01202 525333.
Make an enquiry