Increases to Creditor Winding up and Bankruptcy Petition Deposits from 1 November 2022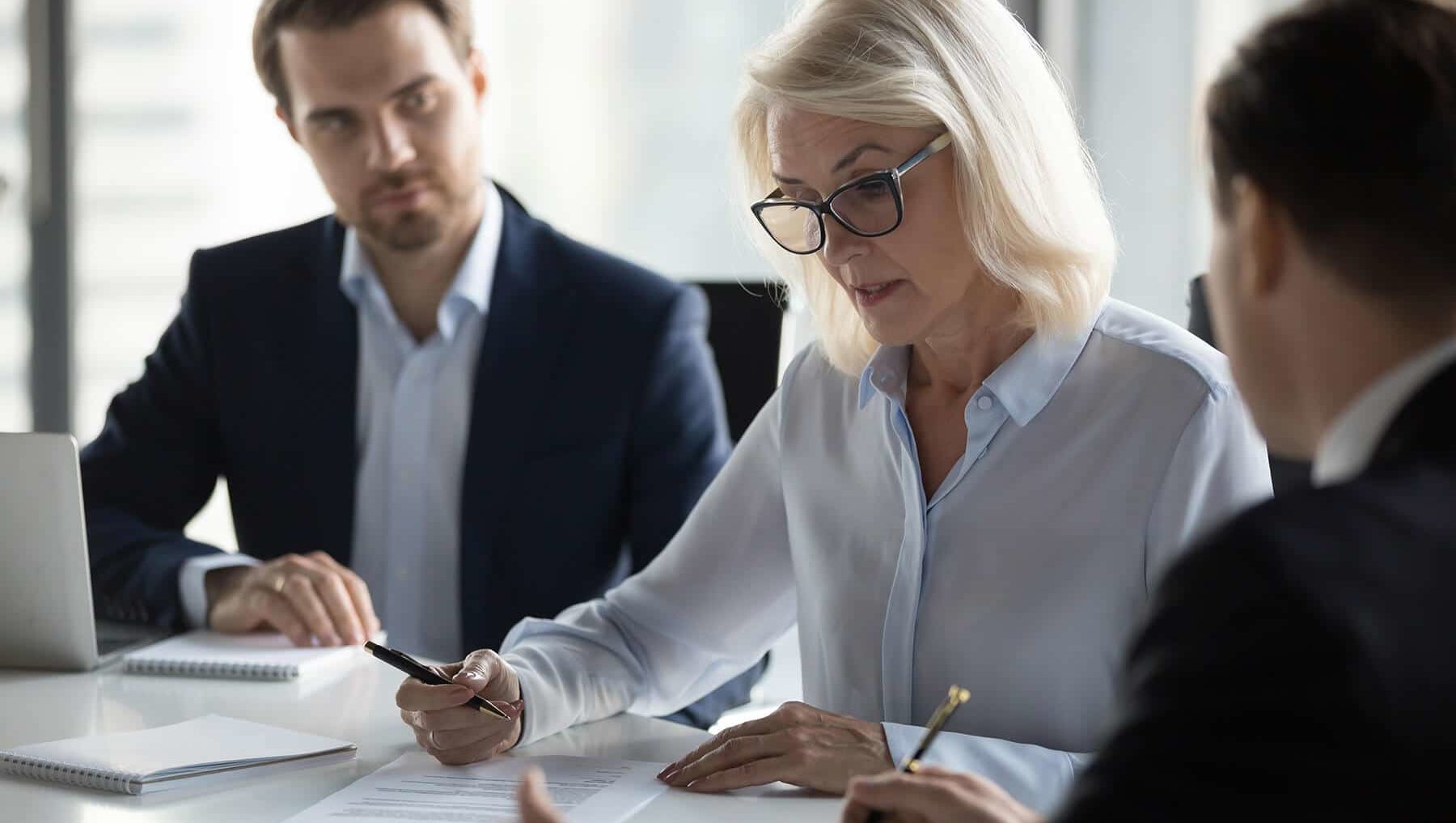 The Insolvency Service is increasing the deposit fees payable for creditors to issue creditor bankruptcy and compulsory liquidations ("Winding Up Petitions") under The Insolvency Proceedings (Fees) (Amendment) Order 2022. 
This blog provides further detail on the increases and our thoughts and insights on the advantages and disadvantages of pursuing these types of proceedings against debtors.
What is a creditor bankruptcy petition?
This type of petition can be issued by a creditor who is owed money by an individual, providing the debt is over £5,000 and is for an undisputed, liquidated sum (a debt for a specific amount which has been fully determined, i.e. an invoice for goods supplied/services rendered).
What is a Winding Up Petition?
A Winding Up Petition is a process where a company is placed into liquidation (signifying the end of the company, in terms of a trading perspective). It is commenced via a petition issued in the Courts by a creditor owed at least a sum of £750, who is able to prove the debtor is unable to pay its debts as they fall due.
Before proceeding with issuing a bankruptcy or winding up petition, we always recommend that you send a statutory demand or demand for payment to 'flush out' any potential disputes and avoid the expense of an application to restrain presentation of the petition, which can be costly.  
For bankruptcy, a statutory demand is always required before presenting your petition.
What are the proposed fee increases?
| | | |
| --- | --- | --- |
| Type of petition deposit | Current Fee | Fee payable from 1 November 2022 |
| Creditors' bankruptcy petition | £990 | £1,500 |
| Compulsory liquidation petition | £1,600 | £2,600 |
This fee is payable to the Insolvency Service in addition to the Court fee payable to present a petition.The fee increases do not apply to bankruptcy petitions issued by an individual issuing their own petition.
The benefits of recovering a debt via a bankruptcy or winding up petition
Our team of specialist insolvency solicitors believe the main benefits are: 
Serious nature of the proceedings:

Bankruptcy and compulsory liquidation have a serious, draconian effect on an individual or company, namely the ability to freely trade or use funds as that individual or company wishes to. Therefore, although the Courts do not like parties issuing petitions as a means of debt recovery, any debtor ignoring efforts to recover payment is certain to sit up and take immediate notice of any petition issued, more so than a pre-action letter of claim, in our experience.

Cost:

sometimes, issuing a claim in the court can involve paying out a hefty court fee. For a claim valued between £300-£10,000 the fees range from £35 to £455, for claims between £10,000 and £200,000 the court fees for claims are based on 5% of the value of the claim and can cost as much as £10,000 for a claim over £200,000. For a larger value claim, you could therefore issue a statutory demand or petition for much less than a court fee.

Speed:

issuing a petition can often be much quicker than issuing a claim via the Courts.

Unwanted publicity for your debtor:

for winding up petitions, details of the petition and the forthcoming hearing date will be advertised in the London Gazette, a formal publication. For bankruptcy, adverts can also be placed to alert creditors to a statutory demand that has been issued, attempts to serve a debtor with a petition, as well as details of the bankruptcy order itself. This is common if the debtor is evasive or known to have lots of creditors. Banks and other creditors will then become aware of it, which publicly is embarrassing for the director/individual. The debtor shall wish to avoid this if they have intentions of continuing to trade and deal with creditors.

Accountability for actions:

once a compulsory winding up order/bankruptcy petition is granted, the insolvency practitioner appointed to deal with the debtor's affairs will carry out a thorough investigation into the debtor's transactions prior to the onset of insolvency. If there are any transactions or dealings that are suspicious, the insolvency practitioner may take action in relation to these dealings and hold the bankrupt or directors personally accountable for any monies that they are unable to account for that is unavailable to settle debts due to creditors. Again, this is a crucial reason why directors should take prompt and regular advice in relation to transactions undertaken on behalf of a business, if they are in doubt as to whether such is permitted or not.
What are the disadvantages?
Whilst it seems great that this process can be a quicker and potentially cheaper way of pursuing yourdebtors, it does come with its own set of risks.
If a debtor is refusing to pay or giving excuses, quite often it is because they probably are already insolvent. The debtor may have already ceased trading some time ago, but cannot afford to place the company into a formal insolvency procedure, or to declare themselves bankrupt. Therefore, you could, by taking this course of action, be playing into their hands and doing them a favour.
For companies, directors can be considered to not have acted in the company's best interests by leaving it to a creditor to do their work of winding a company up for them, but it regularly happens. If directors are in such a situation, we recommend they obtain prompt and early advice from a solicitor or insolvency practitioner, as soon as they can. 
The main risks involve:
Disputes:

you may have thought the debt was undisputed, but on presentation of the petition, a dispute crops up. This can often make the process costly, particularly if the debtor applies to the court for an injunction to restrain presentation of the petition.

Potential claw backs for payments received post-presentation of a petition:

if you present a petition and the company/individual ends up being made bankrupt/placed into liquidation, as a creditor, you could end up having to repay the money you successfully recovered to the liquidator/trustee in bankruptcy. This is because a creditors petition issued via the Courts is not just issued for your own benefit; it is a collective remedy and therefore, the action is being pursued by one creditor, but for the benefit of

all known creditors

. Therefore, it is always prudent to check whether your debtor has any other creditors, before embarking on this process. Even if you get paid and seek to dismiss your petition, another creditor can appear, ready to take over conduct of the petition and the clawback provisions can therefore still apply. This is another reason why using insolvency as a means of debt recovery can be risky.

Advertisement:

this only applies to winding up proceedings, but once a petition is advertised, this really signifies 'the end' of the company, in terms of trading. Banks will get notice of the petition and at this point, close down the debtor company's account. A company can apply to the Court to prevent advertisement from going ahead and can also apply to the Court for a validation order to allow them to make payments in specific circumstances, but there have to be good grounds for doing so (i.e. a real prospect of payment being possible).
How can Ellis Jones help you?
Ellis Jones has a specialised Insolvency team of Solicitors and Paralegals available to assist both creditors wishing to pursue debtors, as well as debtors wishing to avoid petitions being presented against them.
We would be happy to discuss your case and see if we are able to assist. Should you wish to discuss this further, please do not hesitate to contact our specialist Dispute Resolution team on 01202 525333 or insolvency@ellisjones.co.uk.
How can we help?
When you submit this form an email will be sent to the relevant department who will contact you within 48 hours. If you require urgent advice please call 01202 525333.
Make an enquiry