Ellis Jones Macmillan Coffee Morning Fundraiser 2023
On Friday 29th September we hosted our Macmillan Coffee Morning across all of our offices.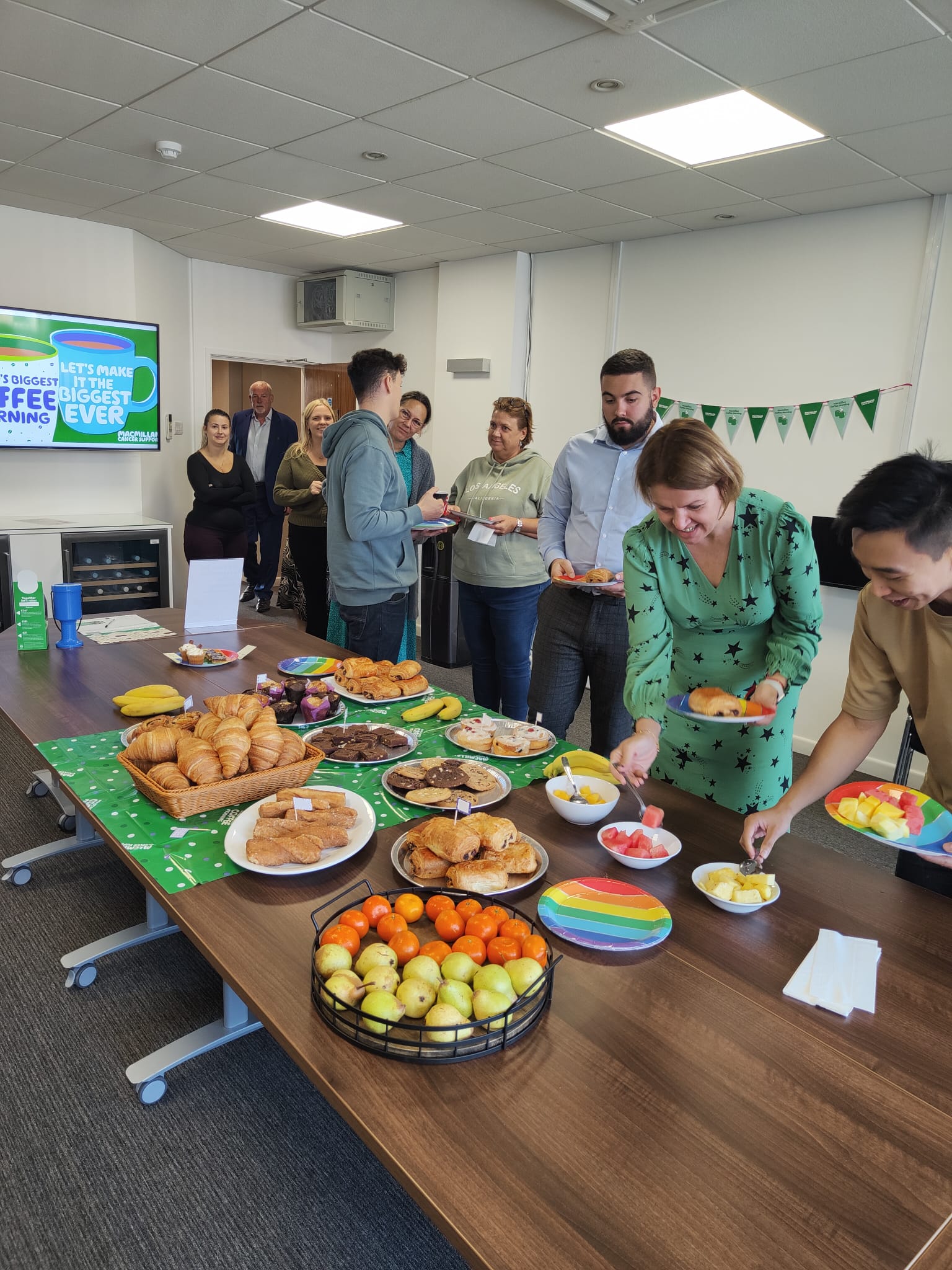 EJ Coffee Morning
The Charminster office was treated to a selection of different pastries as this coincided with our end of the month Ellis Jones Day.
Many people wore green to show their support for the important cause. Throughout the morning many staff members took on the challenge of guessing how many Colin the Caterpillars were displayed on a poster that was circulated across the firm. We had many entrants and ended up with two winners, George Wright and Jacob Hanney, who both received a £10 costa gift card.
Overall Macmillan (as of 17.10.23) raised £6,166,878 from their coffee morning and we are happy to say that £151 from that sum was from the help of Ellis Jones.
Macmillan's work
Macmillan is a charity whose main goal is to help people across the UK who are suffering with cancer. As of 2023 there is an estimated 3 million people in the UK suffering from cancer. They have made this effort since 1911 and have raised an overall total of £290 million (as of 2022) for those who need it.
This support can go to many different places such as their cancer care research programme, supporting the cancer workforce and providing many services which offer physical, emotional, and financial support to people.
This year a big problem for many people has been the cost-of-living crises and Macmillan has played massive role in supporting people during these hard times. They have been providing financial advice for lots of people in order for them to thrive as much as they can do.
So, we thank everyone who was involved or donated for the Macmillan Coffee Morning, we are very grateful for your support for such an important cause.
How can we help?
When you submit this form an email will be sent to the relevant department who will contact you within 48 hours. If you require urgent advice please call 01202 525333.
Make an enquiry