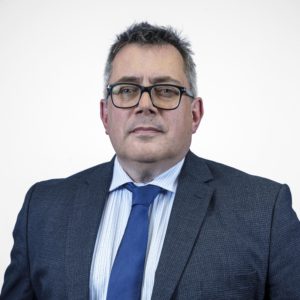 Tim Glover
Senior Associate Solicitor
Dispute Resolution
My Approach
To analyze the issues quickly and thoroughly and to provide you with effective advice in plain English.
Areas of Expertise
• Contract disputes acting for businesses and consumers
• Advising businesses with a view to minimizing risk and liability
• Debt recovery
• Land disputes including boundaries and easements
• Residential landlord and tenant disputes
• Inheritance disputes.
Recent Work Includes
• Acted for substantial commercial enterprise in a multi-million pound dispute
• Successfully represented a group of leasehold owners against an unscrupulous freeholder resulting in his imprisonment
• Acted in recovery of substantial debt claim for a well known author against debtor resident in USA
• Acted for "Neighbours From Hell" client over several years including dealing with the press
• Represented clients in multi- party easements dispute in connection with right to use a septic tank/excessive user and concluding at The Court Of Appeal
• Advised local authorities in connection with various contractual disputes as well as Admiralty Jurisdiction issue
• Advising a supplier in contract negotiations with Internationally based customer
• Advising local rugby club regarding various contractual issues and dealings with landlord/local authority
• Advising in relation to service charge issues and recovery
• Advising in relation to all residential tenancies
• Advising in relation to all contractual and professional negligence property claims.
Professional Associations & Qualifications
• Solicitors Final Examination from College of Law Chester
• LLB (Hons) Law Degree from University of Coventry (2:1))
• Accredited mediator with The London School Of Psychotherapy And Counselling