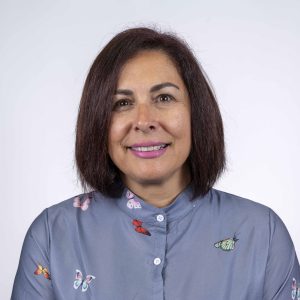 Rubina Ferreira
Residential Conveyancer
Conveyancing - Residential Property
My Approach
I have worked in law for the past 29 years and started as a Legal Secretary. In the last 15 years I have worked in Commercial and Residential Conveyancing and have found my niche in Residential Conveyancing. I deal mainly with the sales and purchases of Freehold and Leasehold properties, Re-mortgages, Transfers of Equity, Buy to Lets, Retirement Apartments and New Builds.
I have a professional approach to my work, am self-motivated, enthusiastic and a confident individual who prides myself in doing the utmost to provide practical and emotional support both to my clients and the Team.
My communication style is confident, proactive and personable as I enjoy working in a fast-paced environment which requires me to manage multiple tasks simultaneously.  I possess a good understanding of the legal system and work well under pressure as well as being able to prioritize workloads efficiently.
Conveyancing can be a stressful process and this is where I come in to assist my clients in making the whole conveyancing process as stress free as possible and I am always at the end of a phone or email to answer any queries my clients may have.
Areas of Expertise
• Assisting with residential sales and purchases
• Assisting with Transfers of Equity
• Assisting with remortgages
My Route to Ellis Jones
I have worked in law for the past 29 years and started as a legal secretary. During my 29 years of experience I have worked in most areas of law and in the last 10 years have worked in residential conveyancing and have enjoyed this area of law the most as there is no better satisfaction than letting your clients know that they have exchanged and I do my utmost to achieve this goal in a proactive and efficient manner, at the same time building a good relationship with my clients which leads to my clients returning for other transactions.
Professional Associations & Qualifications
• Associate Member of the Chartered Institute of Legal Executives