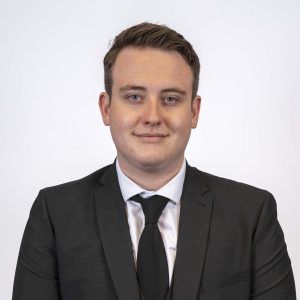 Harry Brooks
Legal Placement
Wills, Trusts & Probate
My Approach
My primary role is a placement one, therefore I deal with and all of the work that I am set to do. This can be anywhere from proofreading to filing. I approach with a detailed and meticulous mindset. My role is to ensure the files are completed correctly, making sure that the paper file as well as the online file are completed.
Areas of Expertise
Assisting with the drafting of wills
Proofreading and checking documents, either to be filed or to be sent to clients.
My Route to Ellis Jones
After being accepted to Bournemouth University, I completed my second year and chose to complete a mandatory placement where I saw a vacancy on the Careers website that is utilized by BU. After seeing that vacancy and being aware of the great reputation of Ellis Jones. I applied and was lucky enough to be given an interview in the Wills, Trust and Probate department with the Head of the Department Carla Brown. After the interview I was accepted and given the two days training at Charminster after which I began my placement in earnest at the Canford Cliffs office in the Wills, Trust and Probate department.